Postcards for Irom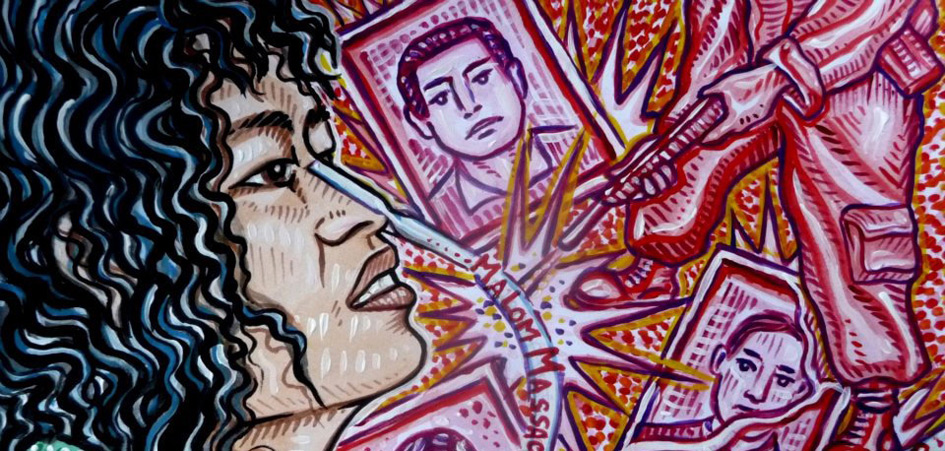 Initiated by the passionate design activists at The Root in Mumbai, the project was an open call to artists and designers to create postcards in support of civil rights activist Irom Sharmila's fight against the Armed Forces Special Powers Act (AFSPA)in Manipur, India. Irom Sharmila has been on a hunger strike since November 2000, in her demand for the repealing of the AFSPA that has caused incidents of violence and human rights violation in Manipur and other parts of North-Eastern India. The postcards with messages of solidarity, created through open calls on social networks, were exhibited at select events and eventually mailed to Irom who continues to be under arrest. They helped create not only support for Irom's efforts, but also galvanised public awareness and opinions on the AFSPA and its impact on human rights issues in Manipur.
When asked about why postcards were chosen as the medium, co-founder Nitesh Mohanty says, "The thought came from an urge to let her (Irom) know that there are people in this nation, who had not forgotten her defiant and unflinching stand to abolish the abuse of power. And what better form than a postcard — which becomes a medium of expression — a blank canvas that lends itself to words of poetry, scribbles of angst, art of protest." Talking about design activism Nitesh adds, "Design as a tool for social change needs to be a part of our everyday. It reminds me of a quote by Bertolt Brecht: Art is not a mirror held up to reality, but a hammer with which to shape it. You could replace 'art' here with 'design' as well."
The choice of the postcard as the medium makes this intervention personal. It is an intimate bearer of communication for an individual who chose a path of protest that would impact her own life. It makes the small, much bigger as a collective. But in its singularity, as one-message-one-postcard, it says "I am here and I care for you."
Images from Facebook.