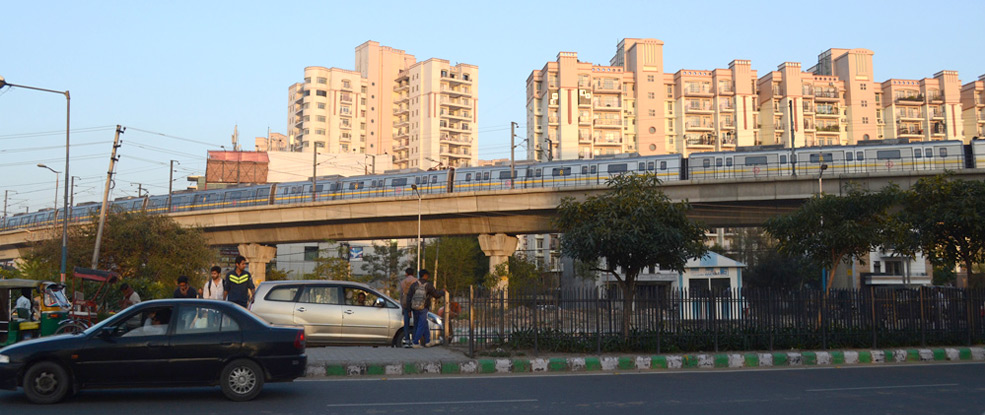 Citizen
With the decision to localise our inspiration for the Rising projects, we were overwhelmed by the number and sheer spectrum of issues that needed to be addressed in an Indian suburban city like Gurgaon (where we are located). Several of these issues are true not only to Gurgaon, but several other suburban developments across India. Responding to our immediate environment, we found it incredibly difficult to isolate issues from the complexity of its context. In addition, all is not as bad as it is made out to be—cities like Gurgaon are a teeming mix of the good and the bad, of things deteriorating and others getting better. What we found to be true across all of this complexity, was the fact that simple actions by individuals can lead to visible change—change that may be small in scale, but its impact meaningful for an individual and his/her immediate community and surroundings.
Citizen captures the city from above, in all its complexity and places people and actions within common everyday situations.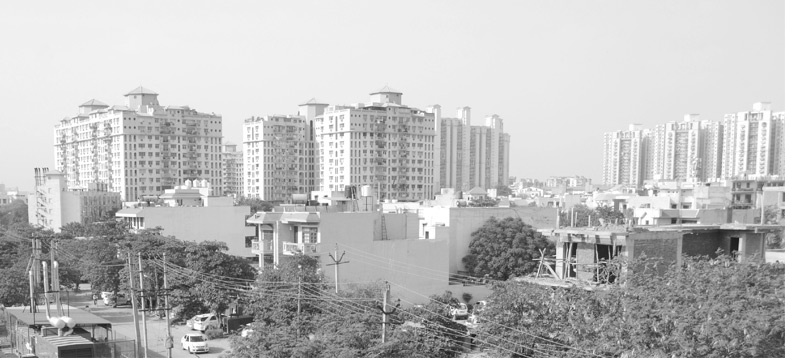 Designed as an unfolding graphic narrative, the imaginary city is modelled on common features of suburban Indian cities, based on weeks of observation and documentation.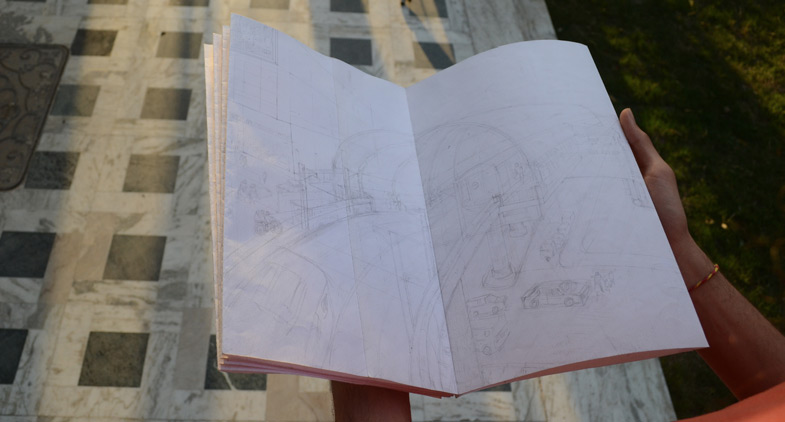 The accompanying pithy writing, talks of situations and choices, in view of how it comes back to impact us as individuals.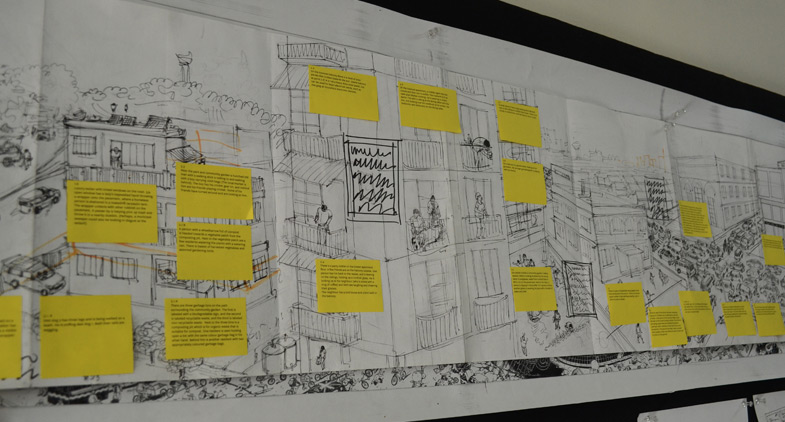 The final printed artefact is meant for anybody and everybody who lives in cities, especially in India. It contains snapshots from our everyday lives in the city, and designed to help recognise the impact of our actions from a bird's eye view.
Currently we are in the process of illustrating the intricate cityscape and editing the final copy. The challenges ahead include raising funds for print production and establishing networks for distribution and sale.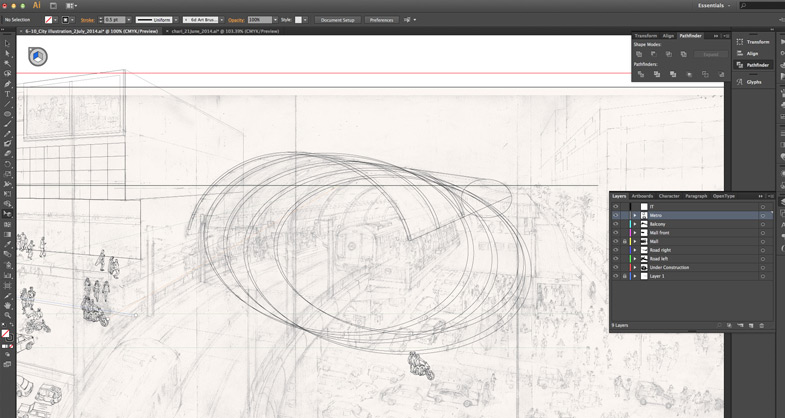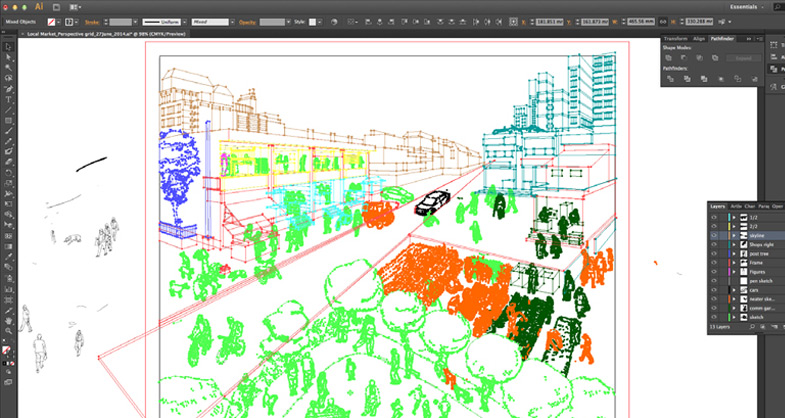 Citizen was developed as part of the graduation project by final year graphic design student
Fazal Thanveer
from the National Institute of Design. A detailed documentation of the project will be shared on this website in the next few weeks.