KartuPedia
KartuPedia, developed by Heimlo & Indonesia Mengajar, is an illustrated teaching aid, designed to help educate children in remote provinces across Indonesia.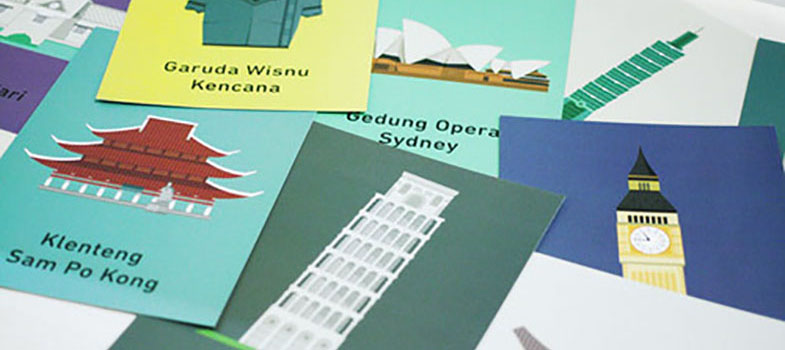 A set of 100 illustrated cards (Kartu-Card, Ensiklopedia-Encyclopedia), KartuPedia catalogs notable Inventions, Indonesian Flora & Fauna, World Heritage, Astronomy, and Indonesian National Heroes in five sets of twenty cards, each carrying an illustration of the object, place, or person being represented, accompanied by its name.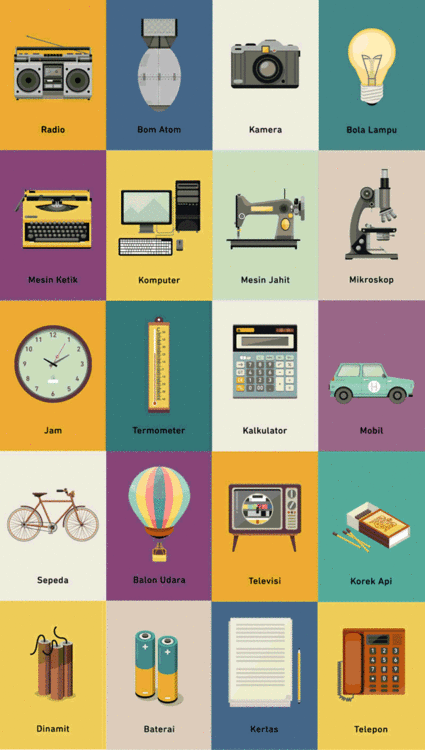 Heimlo, a multi-disciplinary design studio in Jakarta have created illustrations that are simple and instantly recognisable, allowing students of different ages to correctly identify the subject, an important consideration, given that the students often have limited access to the internet or libraries. Heimlo has made 10 of these illustrations available as a free download from their blog.
Indonesia Mengajar (Teach Indonesia) is an organisation that sends teachers to remote provinces of Indonesia, to give children access to quality education.The organisation plans to create 13,500 cards that will be sent to 126 schools in rural areas across Indonesia.
The reverse of each card is blank, providing room for the students to capture information about the object, person, or place that it represents. This emphasis on 'completing' the cards is the most significant benefit of KartuPedia, and sets it apart from traditional flash cards used in the classroom. Students learn the valuable skill of seeking out, verifying, and compiling information for themselves, which encourages self-initiated learning. This skill, once learned, can enable students to teach themselves beyond the classroom, dramatically increasing their potential for learning.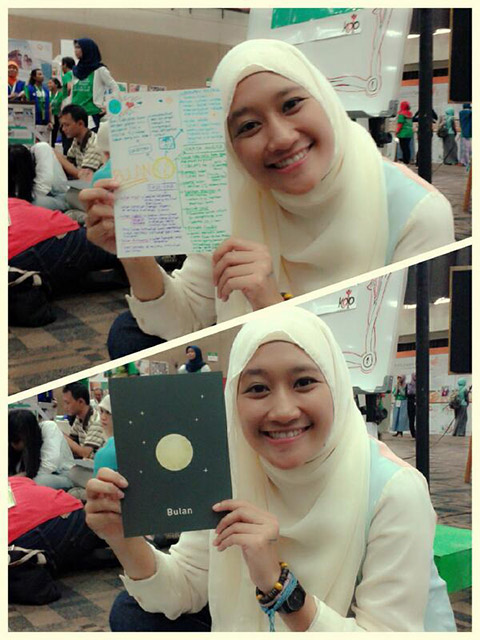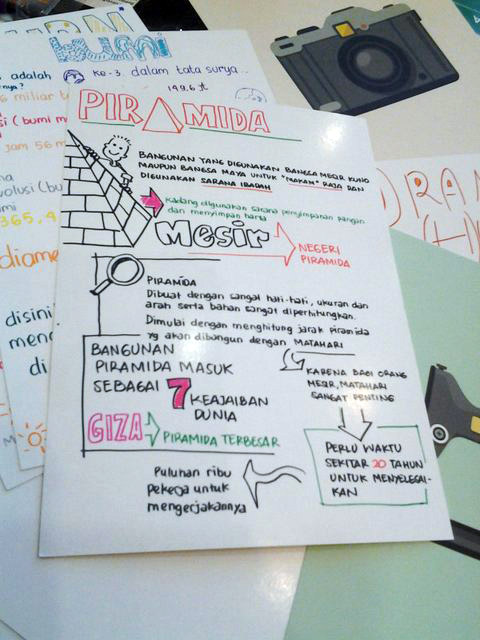 A search for #KartuPedia on twitter returns dozens of pictures of students proudly showing off their completed cards (such as the images above, from @cittanandini and @KIJawaTimur), a testament to the efficacy, as well as the execution of the project.
Images from Heimlo, unless otherwise mentioned.