Poster Women: A Visual History of the Women's Movement in India
Poster Women is a growing, visual archive of the contemporary women's movement in India which began in the 1970s with the rise of feminist and women's groups. The project was conceived by the team at Zubaan, an independent feminist publishing house, who took up the challenge of collating and documenting posters and visuals that could celebrate the movement's rich and potent history.
Recognising the value of a poster as a tool for communication and mobilisation, and challenged with a lack of documentation of ephemera and grey literature created by these activist groups, Zubaan sought to research, locate and publicly archive as many of these posters, brochures, leaflets as possible. According to them, "the idea was to look at how the women's movement and its concerns could be mapped visually, to ask what the history of the movement would look like through its posters and visual images."
The initial phase of the project culminated in a travelling exhibition and a catalogue, with the original posters housed by Sound and Picture Archives for Women (SPARROW) in Mumbai, and their digital scans accessible online. Our Pictures, Our Words—a book pictorially charting the diverse and complex course of the women's movement was produced. The posters in the book are organised according to pertinent categories such as violence and health-related issues, and as much information as available about the poster is provided, pieced together with short essays, introductions and historical backdrops.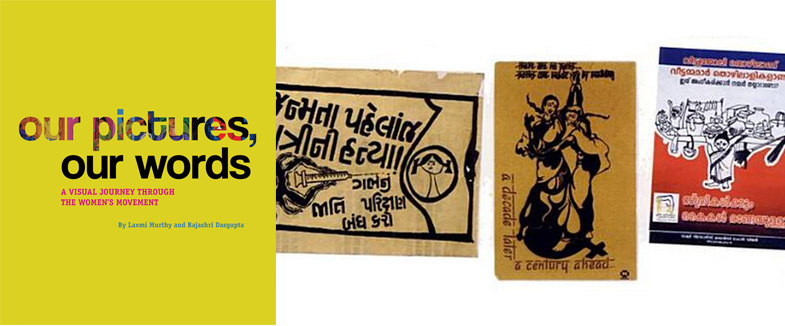 Images from Zubaan's Poster Women project.